We focus on our core competency so you can focus on yours
Your operation relies on the ability for your people to work effortlessly and be their most productive. Your employees demand their equipment to be reliable and in working order. If something happens, know that help is not far away. That is where Clean Spot's Service & Repair department comes in. Servicing your equipment on site to keep you working at peak performance and operating at your highest level of efficiency. We do our job so you can do yours.

Planned Maintenance & Preventative Maintenance Programs
Clean Spot's factory certified service technicians can help you to maintain and repair ALL your commercial and industrial cleaning equipment. The objective of our maintenance program is to prevent failures in your equipment, avoid equipment downtime and reduce the amount of your annual expenses. Our special flat rate system includes travel time, inspection, maintenance and minor adjustments. Maintenance parts and repair are extra.
In 2004 Scott and Don merged their respective companies and set out to build a new company, focusing on delivering great value to their customers. By building trustworthy customer and supplier relationships, they have strived to provide a memorable buying experience by offering innovative products and services.
Since then, Clean Spot has come a long way. We are proud of our capable and knowledgeable staff of sales professionals, service representatives, warehouse and administration staff. We would not be where we are without them. With a combined wealth of cleaning supply experience, we are able to quickly assess customer requirements and recommend proper solutions. Our reputation and growth proves this approach is successful, for customers and Clean Spot. Read More…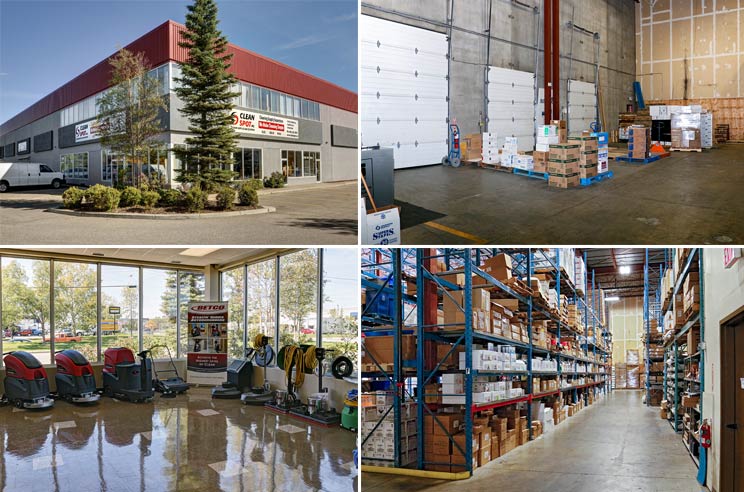 Find Cleaning Supplies you are looking for at up to 25% off!
Become a Clean Spot Wholesaler and receive up to 35% off!