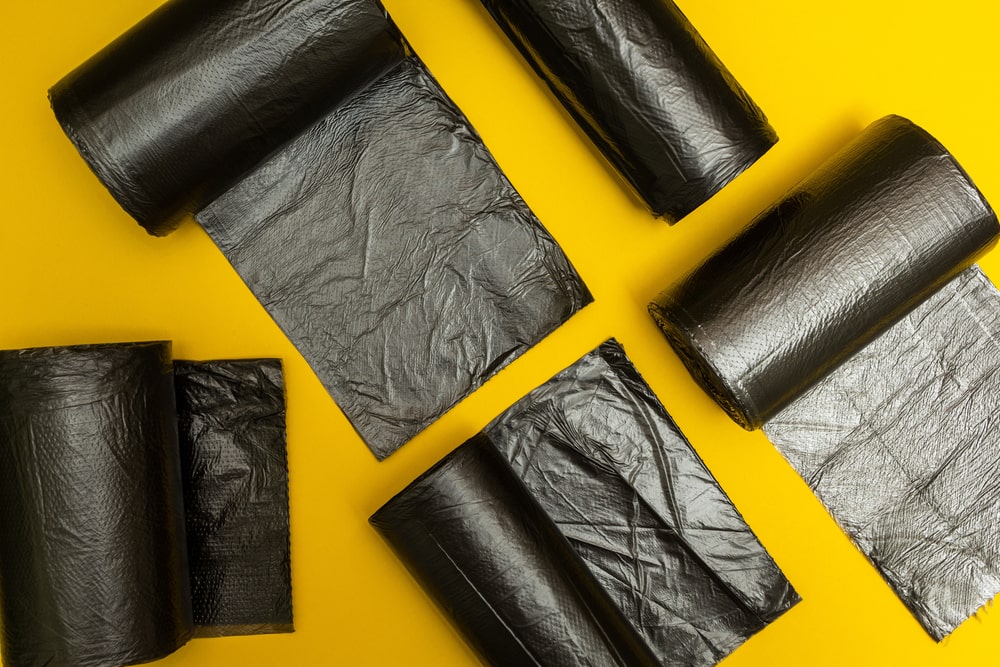 3 benefits of using heavy-duty garbage bags
Did you know that heavy-duty garbage bags can improve daily business operations? While they're not often included in the topic of safety and cost-savings, using the right type of garbage bag can save companies money, reduce downtime, and enhance the safety of workers and the facility.
Heavy-duty garbage bags allow you to dispose of or transport heavy, bulky items that would otherwise exceed the standard capacity of common household garbage bags. This is one of the many advantages of using heavy-duty garbage bags in your facility or at home. In this article, we detail three of the top benefits and common uses of heavy-duty garbage bags.
1. Improves safety
Heavy-duty garbage bags are specially designed to be tear-proof and leak-resistant, making them ideal for a number of uses. The material can hold twigs, sharp objects, and broken glass without puncturing. They are large enough to fit bulky or large loads of material and strong enough to keep pests and animals from getting into the garbage.
Much of the medical and pharmaceutical industry, including hospitals and clinics, use heavy-duty garbage bags to ensure the safe disposal of non-hazardous material. Industrial trash bags ensure that garbage is transported without the risk of tearing and spilling contents or leaking liquids that can lead to additional cleaning hours.
2. Increases productivity
Another advantage of heavy-duty garbage bags is that they can handle projects done by maintenance crews, professional contractors for home or office improvements, and cleaning for industrial facilities.
Landscapers can dispose of heavy loads of leaves, twigs, and other outdoor debris. Maintenance crews and professional contractors can safely transport sharp objects like nails and broken glass. Heavy-duty garbage bags help reduce the amount of bags used for heavy-duty cleaning as even one can hold up to three times as much waste as a common household trash bag. This leads to more efficient use of labour hours, reduced expenses for cleaning supplies, and a more productive team.
3. A reliable solution
In busy public places such as schools, restaurants, arenas, gyms, and large retail outlets, having contents spill or leak fluid from garbage bags can be a significant disruption in the day. Cleaning staff will need to swiftly block the area off to properly wipe and sanitize where the material has spilled, which can be a hygienic issue with public washrooms.
Heavy-duty garbage bags are made from strong, flexible material to prevent this situation. They are designed for industrial and commercial use and anyone needing a reliable way to dispose of or transport large items.