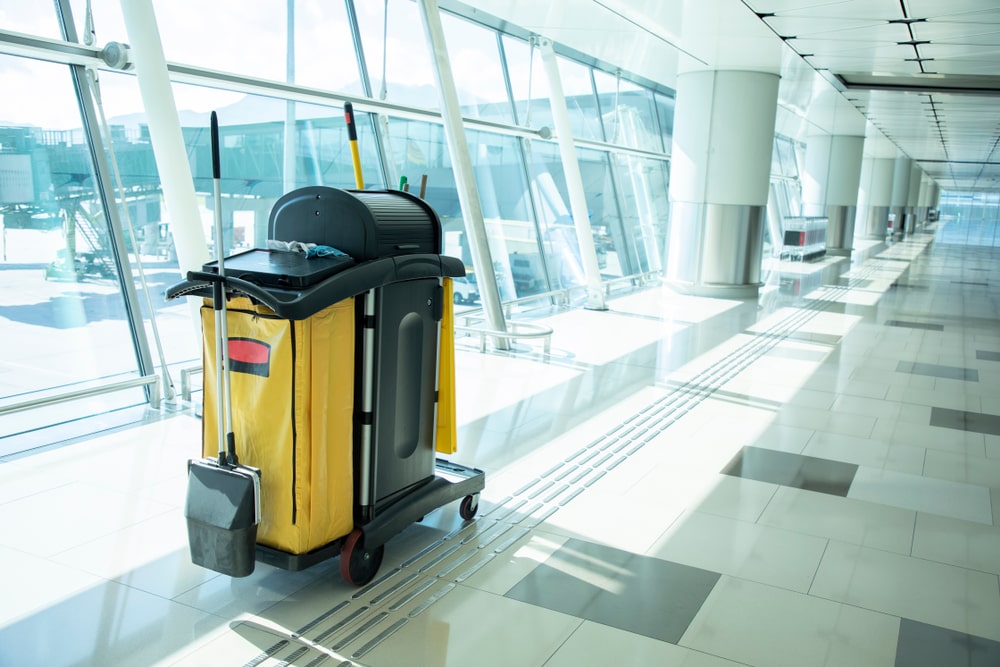 3 uses of a janitorial cleaning cart
The cleaning industry has produced some of the most innovative technology, gadgets, and accessories to improve the way we clean and maintain buildings. Most of these advancements are engineered to be more ergonomic for cleaning staff, reducing fatigue and minimizing injury while delivering better results.
With the creation of modern cleaning equipment, there is one classic item that continues to be a necessity on a janitor's list – the cleaning cart. You've likely seen one being used in hotels, malls, gymnasiums, or other large facilities. While the use of janitorial carts is nothing new, we want to highlight some of the ways that industries use cleaning carts to their advantage.
1. Janitorial carts are used for organization
One of the main use of a janitor trolley is to keep items organized and ready to use. Some large facilities use separate carts to organize by area – for example, a cart dedicated for bathroom cleaning and another for offices. This helps reduce cross-contamination and allows cleaning staff to split up work efficiently.
Modern janitorial carts include shelves, hooks, compartments, a garbage container, and additional accessories for better organization. Staff can move throughout the facility with everything they need on hand without having to run back to the stock room. Each cart is equipped with the proper supplies for each area of the building so that no matter who is on the shift, they can seamlessly transition from one person to the next.
2. Cleaning carts are used to stock items
The hotel industry is a great example of facilities that utilize janitorial carts to hold items that need to be restocked in rooms, such as towels, shampoo, and soap. More commonly known as housekeeping carts, other industries that use them for this purpose are the medical industry, manufacturing industry, some pharmaceutical businesses, clinics, restaurants, and retail establishments.
3. The use of janitorial carts for added security
Cleaning carts that have locking cabinets and doors are added safety measures for cleaners who need to leave their carts in public spaces. Unfortunately, there are those who will steal products and expensive equipment from a cart if given the chance. Lockable carts keep goods safe and secure.