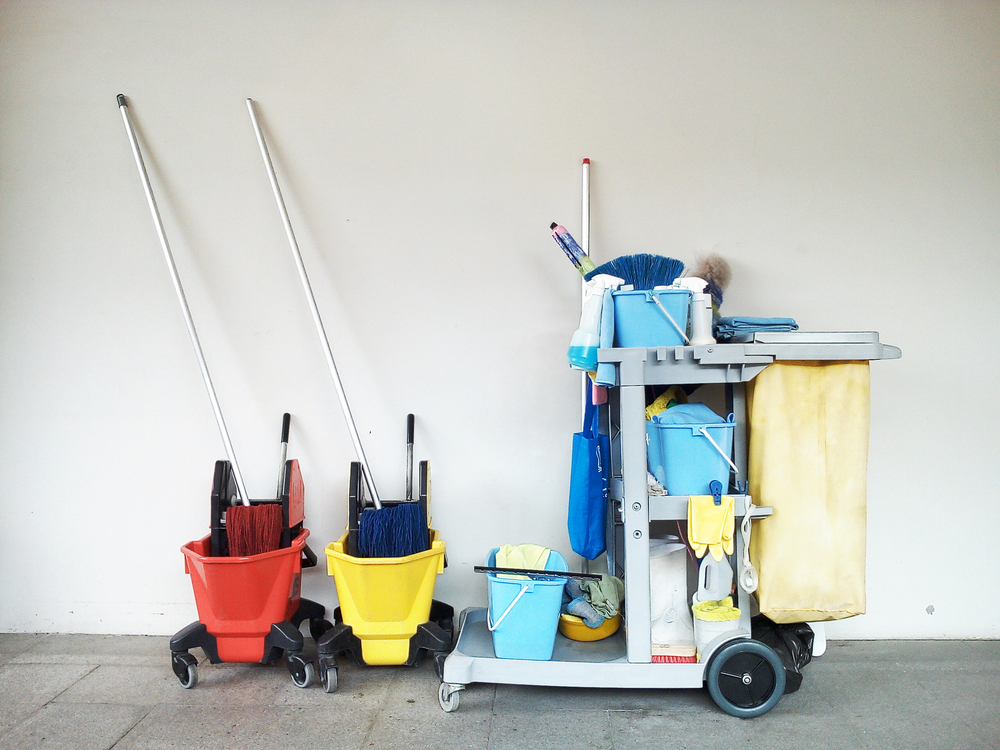 4 Essential Cleaning Supplies for Your Office
It's that time…you are ready to find a cleaning supply company for your office. What kind of products do you need? Let Clean Spot help you find items that will make your office maintenance flow effortlessly.
First off, think of what you have in your space. Is there a kitchen? Do you have a washroom? These rooms each require products that are specific to their location and use.
Think about the number of employees you have in your office. This will help you determine the number of cleaning products you need to purchase.
1. Wash Away Scum
Did you just take the dishes out of the office dishwasher to find they have a milky looking film left on them? Get rid of scum easily so you can happily drink your morning tea from your favourite cup or eat off a shining plate again. Using a good dishwasher detergent ensures your glassware and dinnerware get clean while adding a de-scaler to your dishwasher will get rid of that ugly film on all your eating utensils.
2. Cleanliness
You want to assure everyone that your washrooms are clean and sanitized. No one wants to be grossed out by a dirty mess hence it is important to use disinfectants to give a deep clean and prevent spreading germs when someone is ill. You should get disinfectant sprays or wipes to kill surface bacteria in and around your office restrooms.
3. See Through
You want to see clearly through your office windows so everyone can enjoy the outside view and as such you need a streak-free glass cleaner. No matter what kind of muck the changing weather spits on your windows, you will be armed with a window cleaner that can clear away the mess.
Why else does glass or window cleaner benefit your place of business? Your customers will appreciate a clean looking office thus will trust that you are a business that takes care of client needs. A dirty window gives a distorted view of your company, literally. Keep your reputation on a high by ensuring your windows are clean.
4. No Mess
Do you notice dust or stains on the table or find some sticky spots on the reception area wall? No matter what type of surface, an all-purpose cleaner can get rid of the mess. There are many different types of surfaces in an office and you want to make sure they stay looking clean all the time.
A clean space helps you and your co-workers focus on the tasks at hand instead of grimacing over a filthy spot where important documents were just set down.
Even when you have a cleaning service, it is important to have these items on hand at all times, just in case something unexpected arises. Clean Spot has the supplies you need for a clean space.