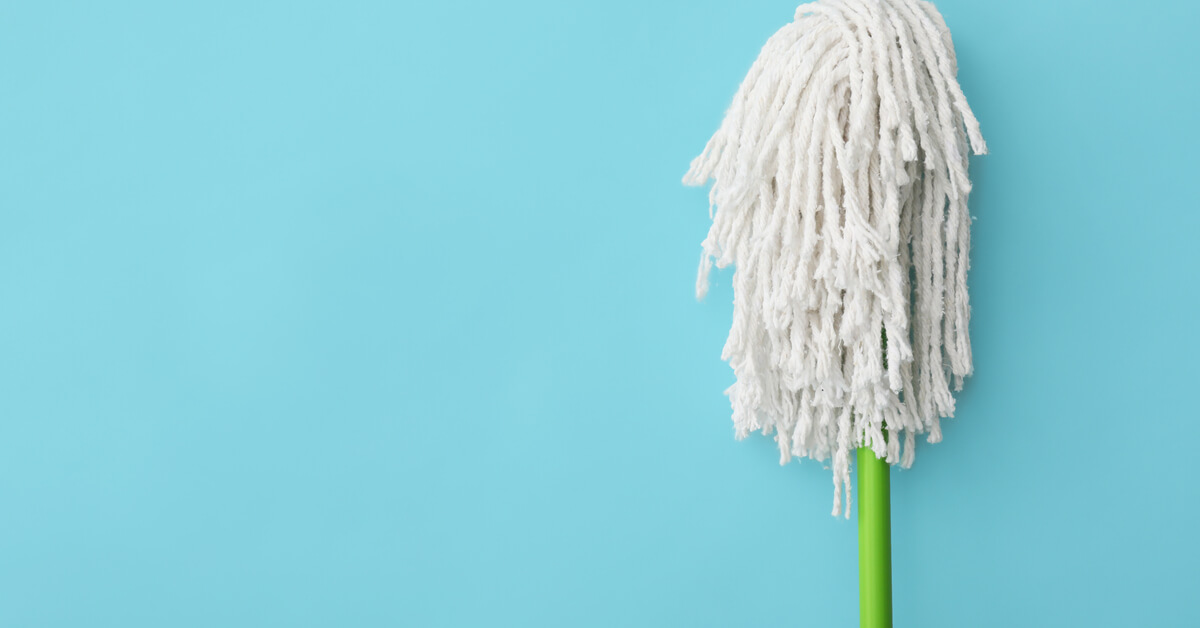 5 Best Mops For Cleaning Any Surface
Mops are an excellent way to clean any surface, but choosing the right one can make all the difference. There are a lot of options when it comes to mopping, and you might not know what's best for your needs. This article will explore 5 of the best mops for cleaning any surface and what makes them so great.
1. Cut end mop
Cut end mops are extremely absorbent and are ideal for light mopping. The name says it all, the ends of the mop are cut, unlike their looped end counterparts. We recommend using cut end mops to quickly clean spills and for spot cleaning throughout the day. 
2. Looped end mop
Looped end mops are more durable and are ideal for heavy mopping. We recommend using looped mops for end-of-day overall cleaning of the facility or for larger rooms as they can cover a bigger surface area. Some of the advantages of looped end mops are that they can be cleaned in a washing machine, are less likely to unravel, and are less likely to leave behind fibres.
3. Dry dust mop
A dust mop does exactly what its name implies – effectively removes dust and debris from floors, walls, and hard-to-reach surfaces. Dust mops have an extendible handle so you can reach ceilings, high shelving, and awkward angles. 
A dust mop is only meant to be used dry, not wet. If a surface has a lot of dust and you attempt to clean it with a wet mop, the dust will only be pushed around and create a clump that will take you extra time to clean. Before using a wet mop, we recommend assessing how much dust has accumulated and using either a dry dust mop or a vacuum to remove dust first.
4. Finish mops
Finish mops are typically made of rayon or satin, designed to polish floors with minimum linting and streaking. Ideally, you'll want to apply a floor finish for entryways and reception areas where you want to make a good first impression on customers and clients.
5. Wall mops
If you find yourself using cloths to clean your walls, consider opting for a wall mop instead to get the job done more efficiently and ergonomically. Wall mops can cover more surface area and allow you to clean higher without needing to get up on a ladder. 
Tips for mopping
Before you click out of this article, here are some of our best mopping tips to achieve a thorough and efficient clean:
Colour-code mopheads to prevent cross-contamination.

A little goes a long way – you don't need a lot of floor cleaning chemicals to get the job done. A couple of drops with warm water in a mop bucket will do the trick.

Mop heavily-trafficked areas every day.

Mop laminate and hardwood floors once every 5 days.

Mop ceramic tile and granite at least once a week.

Use a dry mop or vacuum first before using a wet mop in areas with a lot of dust accumulation.