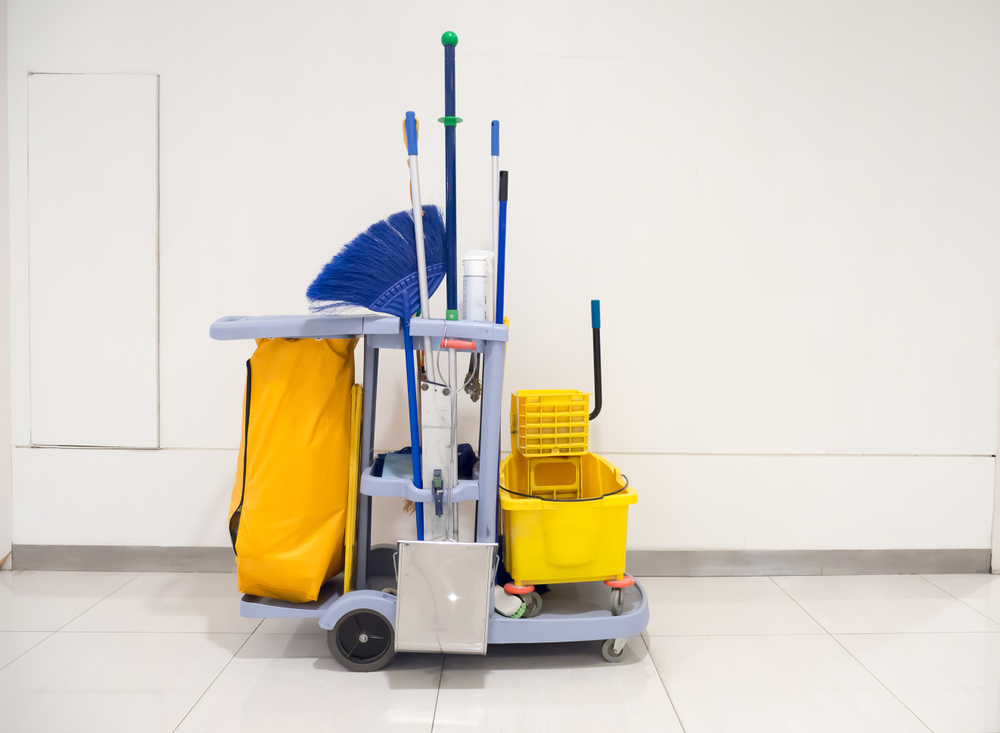 5 Reasons to Invest in Cleaning Carts
From vacuums to hand dryers, technological advancements have greatly improved many cleaning and hygienic equipment; but certain products remain a timeless necessity for getting the job done efficiently. Cleaning carts have been around for centuries and continue to be relevant in the industry today. Below, we highlight why cleaning carts are a necessary investment in your business with 5 key points.
1. Reduced Downtime
In every industry, there are certain cleaning standards and protocols that every business needs to adhere to. This means different cleaning solutions for bathroom surfaces, kitchen surfaces, bathroom floors, office desks, and main areas – just to name a few. Without the convenience of a cleaning cart, staff will need to walk to and from the stock room, exhausting time and energy.
2. Standardized Organization
For large buildings that have a team of cleaners, having uniformly organized carts optimizes workflow. Every cart is pre-equipped with the proper supplies, equipment, and tools for every area of the building. This means any staff member can grab any cart and know they have what they need to get the job done. This is especially beneficial for companies that undergo many shift changes and require a seamless transition from one staff to the next.
3. Better Efficiency
Organized cleaning and housekeeping carts save employees time from prepping and preparing for each cleaning shift. The hotel industry is an excellent example of this, where housekeeping carts are essential for getting the job done efficiently. With many items to stock including towels, shampoo, and soap, housekeeping carts are mandatory.
4. Increased Safety
The compact design of cleaning carts today is more ergonomic, safer to use, and smoother to push in and out of tight spaces. There are also added safety measures available, including locking cabinets and doors for cleaners who need to leave their carts out in public spaces.
5. Satisfied Staff
A more efficient and safer working environment increases job satisfaction for staff. This leads to fewer turnovers, better productivity, and cost savings from hiring new staff members.
Key Takeaways
Reduced downtime, better organization, increased efficiency, safety, and a more productive workflow are just a few of the reasons why cleaning carts are an investment. This simple yet effective piece of equipment is not only a means for convenience, it positively impacts a company's bottom line.