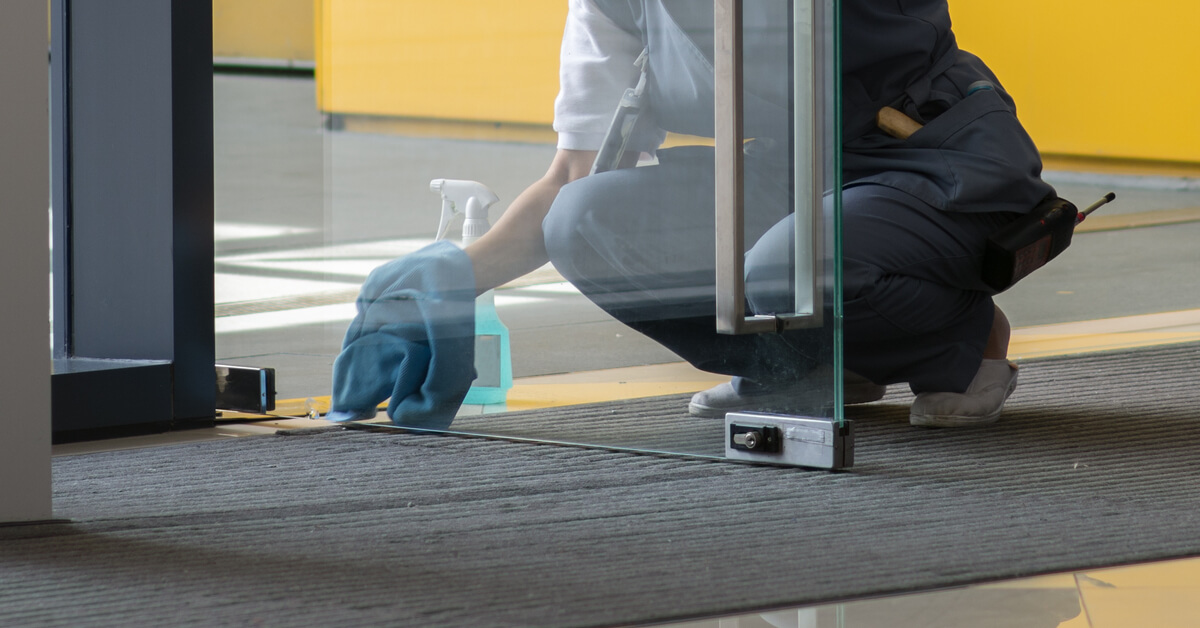 8 Window And Glass Cleaning Products For An Efficient Clean
A clean building is one of the most important factors when making a good impression on customers and clients, from the second they walk up to your property and through the entryway into the foyer. For most buildings, windows take up a significant amount of space. With so much real estate to cover, window and glass cleaning products must work to make the process efficient.
Without further ado, here are the top 8 window and glass cleaning products that will help make the job easier and leave behind a streak-free clean!
Easy Glide Glass Cleaner – This commercial liquid window cleaner is designed for squeegees to glide across smoothly. It's biodegradable, non-toxic, and won't irritate the skin. Can be ordered in bulk for cost-savings.
Rubout Hard Water Stain Remover – Effectively removes hard-water stains, rust, soap scum, lime-scale, and mineral deposits without dulling or damaging the surface. This professional-grade cleaner should only be used occasionally when tough stains are present.
Ergotec® Ninja Microwipe Cloths – A premium double-sided microfibre cloth, one for coarse cleaning and the other side smooth for polishing. Designed with pocket corners to use with poles for cleaning at any height. Ninja Microwipe Cloths can be washed and reused at least 500 times.
Ergotec® Ninja Bucket On A Belt – This convenient belt holder eliminates bending, reaching, and climbing up and down ladders to grab the tools you need, saving you time and effort. It can hold washers, squeegees, scrapers, and all of the important tools. What makes this top on our list is the smart, simple design that makes it easy to put on and remove.
Window Cleaning Kits – Cleaning kits have all of the tools you need conveniently bundled in one package, including a pole, squeegee, and microfibre cloths. We recommend one that comes with a triangle cloth to clean hard-to-reach corners.
Reach Extension Poles – Clean at any height with poles that are easy to adjust, extend, and shorten. Reach extension poles eliminate the need to switch to different-sized poles and help improve efficiency.
Angle Joint Adapter – Adapters work on virtually any pole and are typically angled at an L-shape. The angle allows cleaners to move the tool back and forth without needing to extend their arms out, making for a more ergonomic and comfortable way of cleaning. Angle joint adapters can also be used for other cleaning tools and applications.
Window Scrapers – Scrapers are a staple for window cleaning. They remove stickers, tape, paint, and other debris that can get stuck on windows. We recommend purchasing a pack of different sizes to handle various cleaning jobs.