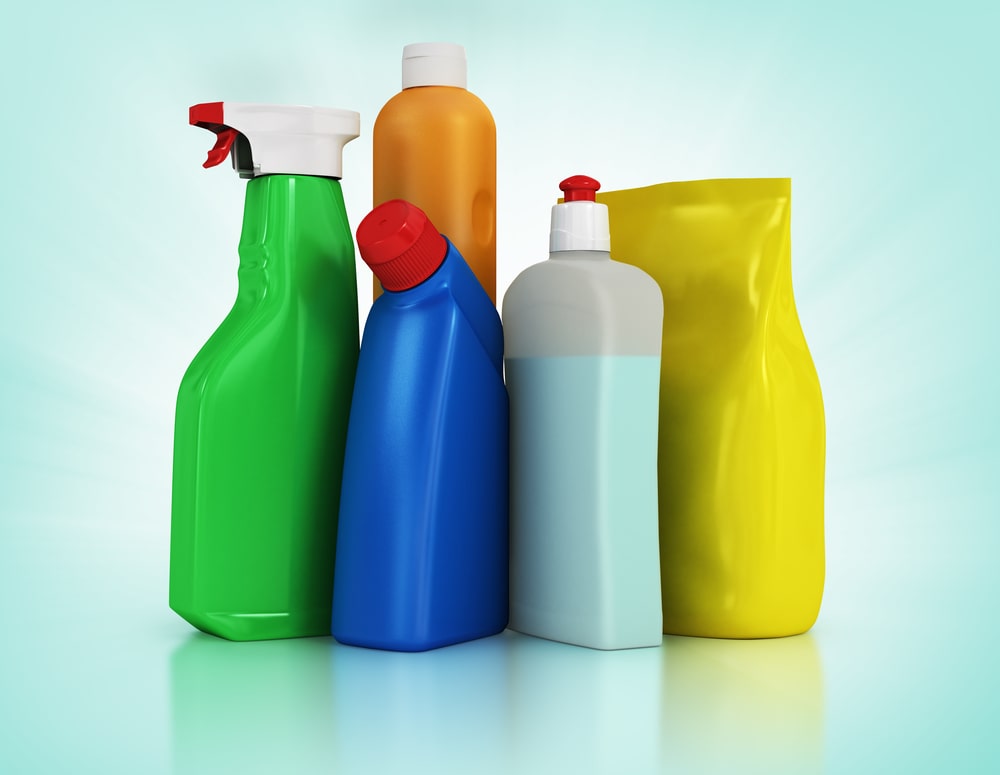 A Checklist of Commercial Cleaning Chemicals for Businesses in Canada
Commercial cleaning chemicals are formulated to meet rigorous industry standards, including sanitization requirements for establishments such as restaurants, hospitals, and food handling facilities, to name a few. Commercial cleaning products are more powerful to remove tough stains and grime, helping businesses increase the efficiency of their cleaning procedures and save on operational costs.
There are a variety of different commercial cleaning chemicals, all designed to handle specific messes, spills, and cleaning protocols. Below, we've listed some of the most essential products that are useful to have on hand.
1. All-purpose cleaner
As the name implies, all-purpose cleaners can be used on most surfaces. However, keep in mind that most all-purpose cleaners are alkaline chemicals with a pH of 9 to 11. This can wear away at protective coatings. Avoid using all-purpose cleaners on wood, leather, upholstery, carpet, natural stone, windows, and finished surfaces.
2. Neutral cleaner
For surfaces with a protective coating or finished surface, a neutral cleaner is recommended. Neutral formulations have a pH level of 6.25 to 8.25 which won't corrode or damage floors and surfaces. 
3. Scale remover
Scale removers, also known as descalers, effectively remove different types of scale, including limescale, rust, hard water buildup, calcium carbonate, and more. Descalers safely remove scale from metals such as steel and iron as well as plastic, glass, and others without damaging the surface. You can use a descaler on equipment, boilers, water heaters, pipes, and even coffee machines.
4. Surfactants
Surfactants can mix with different commercial cleaning agents to safely enhance their efficiency. They are formulated to lower the surface tension between two products and can act as emulsifiers, foaming agents, detergents, or dispersants. Surfactants are used to remove stubborn stains, grime, and accumulated dirt. 
5. Glass cleaner
It's best to only clean windows, glass, and mirrors with a glass cleaner as the formula is designed to leave behind a streak-free surface. Using other commercial cleaning products like all-purpose cleaners and neutral cleaners can dull the glass surface and leave marks behind. Never mix glass cleaners with other chemicals as most contain ammonia and can create a health hazard when combined with other products. 
6. Floorcare
Last but certainly not least, every business can benefit from having the right floor care products. Different floor care chemicals are specially created for specific flooring, including wood floors, tiles, linoleum, carpet, concrete, and more. Floorcare products include floor strippers, restorers, finishers, and sealers that can be used with floor machines. 
When it comes to commercial cleaning, the products you choose can make quite a significant difference – from effectively cleaning the surface without damaging it to operational costs and how much time your cleaning staff spends on their tasks. Only rely on commercial-grade cleaning products to get the job done well and efficiently.