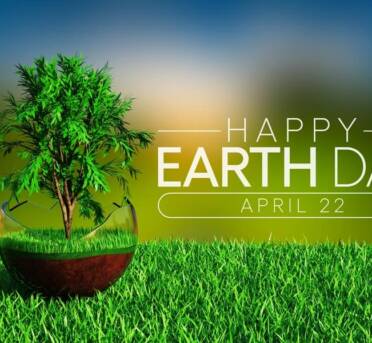 Earth Day: Importance of a Green Office With Effective Janitorial Supplies
Apr. 22nd is National Earth Day, the world's largest environmental movement, with millions participating to raise awareness of the need to protect Earth's natural resources and our environmental responsibilities. Earth Day is a celebration that honours citizens who take action to support environmental organizations.
When it comes to janitorial supplies used daily to keep facilities clean, both industrial and commercial, did you know that certain products can negatively impact the environment?
On behalf of us at Clean Spot, we would like to take this opportunity to review the importance of sustainable janitorial supplies to keep an establishment green.
Cost Neutral
Many believe the myth that eco-friendly janitorial supplies and cleaning equipment are far more costly than normal cleaning systems. But in fact, in most cases, green cleaning services can be less expensive than ordinary ones if appropriately utilized.
By knowing which green cleaning products to use and the cleaning method, you can effectively make eco-friendly cleaning practices a norm for your establishment without sacrificing performance.
Recycling Program
Using garbage and paper products made from recycled materials can make your business more environmentally friendly regarding janitorial supplies and products. Speaking of, it's vital to ensure your facility has an efficient recycling program that is clear for your staff to follow.
By conserving resources you can, we can save energy and contribute to a more green community.
The Right Tools and Equipment
When considering a green and environmentally friendly facility, selecting the right equipment and janitorial supplies is essential.
Look for vacuums equipped with HEPA/ULPA filters to remove and trap particles. Also, look for high-efficiency equipment and products that are more green-friendly, such as:
Protect the Planet
We hope this article has inspired you to participate in Earth Day and switch to more environmentally friendly cleaning solutions.
If you want to learn more about our green-friendly janitorial supplies, call us at (866) 281 – 2185.
With a combined wealth of cleaning supply experience, we can quickly assess our customers' requirements and recommend solutions.