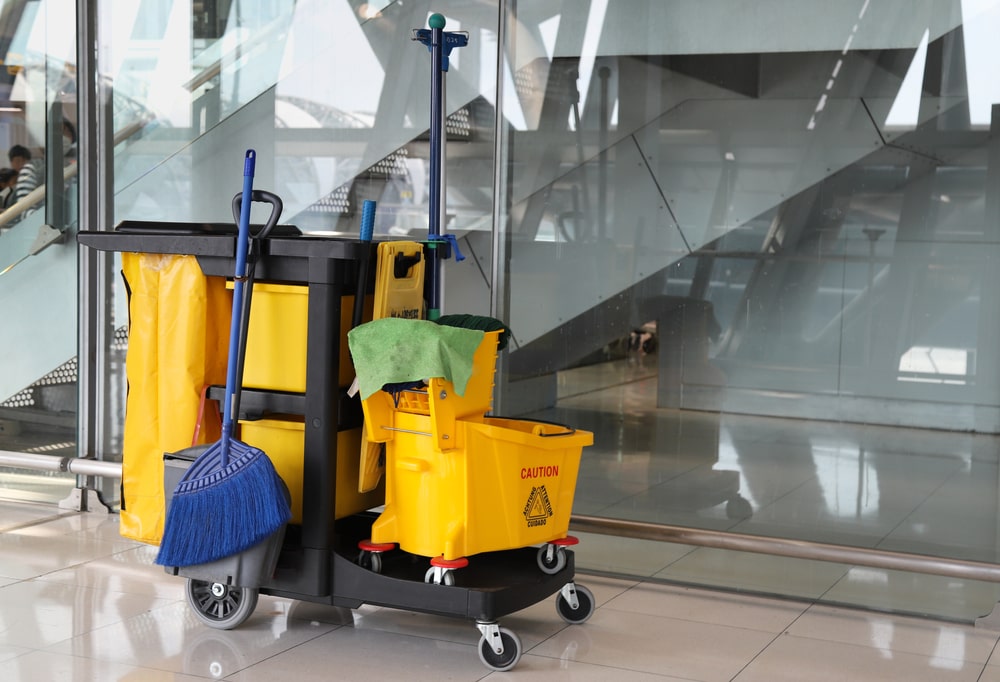 Essential Tools Every Business Needs In Canada
To make your business shine, you need the right cleaning tools. The first step to keeping your facility clean is to invest in quality equipment. There are several cleaning tools that every business should own to properly maintain the cleanliness of the facility. Here is a list of the cleaning tools, products, and equipment you need to get the job done properly and efficiently.
1. Floor cleaning equipment
When gathering your cleaning supplies, we recommend going from bottom to top as the floors take on some of the heaviest cleaning tasks – especially for facilities that have high foot traffic. Moisture, spills, gravel, sand, rocks, and more all require the right equipment to keep the floors clean, clear of debris, and safe for all who access the building.
Depending on what type of floors you have (carpet, tile, hardwood, etc), below are some of the most frequently used floor cleaning tools and equipment:
Commercial vacuum cleaner
Carpet extractor
Commercial floor sweeper (can be used indoors or outdoors)
Professional floor scrubber
Mop and bucket
General floor cleaning solution
2. General surface cleaner and microfibre cloths
All-purpose solutions are great for general cleaning of most surface areas, including countertops, desks, tables chairs, and office equipment. For glass or windows, you'll want to use a glass cleaner that does not leave behind streaks.
We recommend using microfibre cloths with an all-purpose cleaner that are gentle enough not to scratch the surface while effectively picking up dust and debris. Many facilities colour code their microfibre cloths to prevent cross-contamination. See below for a full list of cleaning chemicals most facilities need.
3. Duster
Dusters are great for quick spot cleaning and effectively removing particles that can irritate allergies and sensitivities. We recommend opting for a washable and reusable duster with an adjustable handle to get into hard-to-reach areas.
4. Cleaning brushes
When it comes to cleaning tools, brushes of all shapes and sizes offer some of the greatest benefits – from quickly covering a lot of ground to taking care of the tiniest details. If you're looking to improve the efficiency of cleaning tasks such as sweeping, removing stubborn stains, or getting into tight corners, switching or adding to your supply of cleaning brushes can make a world of difference!
5. Cleaning chemicals
Browse our inventory of cleaning chemicals and you'll find a wide variety of products for all types of chemicals and applications. Depending on the type of facility and business you have, the following list of chemicals will complete a range of jobs for all areas, including offices, bathrooms, kitchen and dining area, and common areas:
General cleaner
Glass cleaner
Floor cleaner
Disinfectant
Toilet cleaner
Bleach
De-scaler
Degreaser
Dishwasher cleaner
Furniture polish
While the list above is a comprehensive selection for general cleaning, be sure to contact us if you have any questions or specific requirements to keep your facility clean, healthy, and safe. At Clean Spot, we help make cleaning simple without compromising quality.