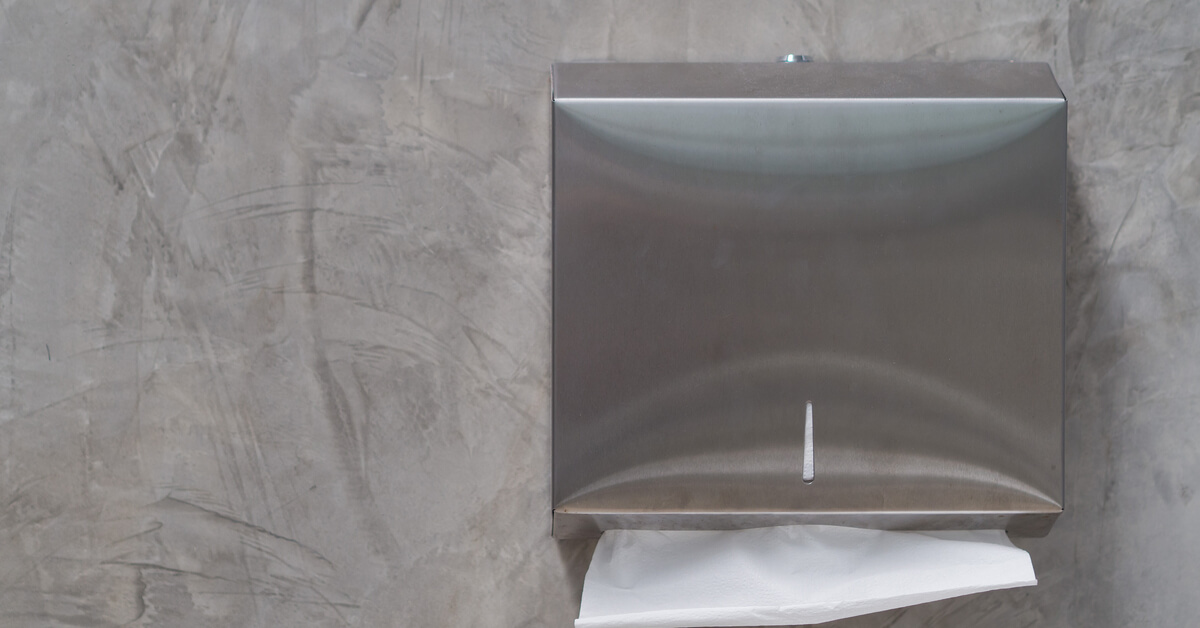 How A Commercial Towel Dispenser Lowers Cleaning Costs For Businesses
Did you know that installing a commercial towel dispenser can save your business hundreds of dollars in cleaning costs per year? It may seem like a simple, standard concept but investing in a paper towel dispenser can go a long way. Here's how!
It helps reduce the amount of products used
Portion-controlled towel dispensers reduce overall consumption. Earlier versions of commercial towel dispensers allowed the user to roll out as much paper towel as they'd like, which led to unnecessary waste and, naturally, an increase in costs for cleaning products.
Today's automatic paper towel dispensers deliver a square at a time, which is just the right amount of product to dry hands. This reduces waste, takes up fewer resources, and keeps costs down. 
Enhances the facility's hygiene
As facilities begin to open back up, businesses are more conscious about infection control than ever before. Automatic dispensers minimize touchpoints, which help limit the spread of germs. Commercial towel dispensers are one of the most hygienic ways of drying hands – especially for facilities that experience a lot of foot traffic and public bathroom use.
No stolen products
We know it sounds a little ridiculous, but paper towels, tissues, and toilet paper left out in the open are often stolen. Another advantage of having a commercial towel dispenser, whether it's a roll dispenser or folded version, typically comes with a lock and key to prevent this issue. 
Final thoughts
Commercial towel dispensers offer a multitude of benefits for businesses. Along with the above cost-saving advantages, towel dispensers are ideal for certain facilities that require a quick and noiseless way of drying hands. 
Dispensers can hold a lot of product, which also helps reduce the number of times staff members need to refill paper towels. Furthermore, there are environmentally-friendly 100% recycled paper towels made with post-consumer materials available on the market. Combine that with the cost-saving advantages of ordering paper towels in bulk, and you have a solution that can reduce operational costs, is better for the environment, enhances the facility's hygiene, and minimizes waste. 
All of that from a single piece of equipment!