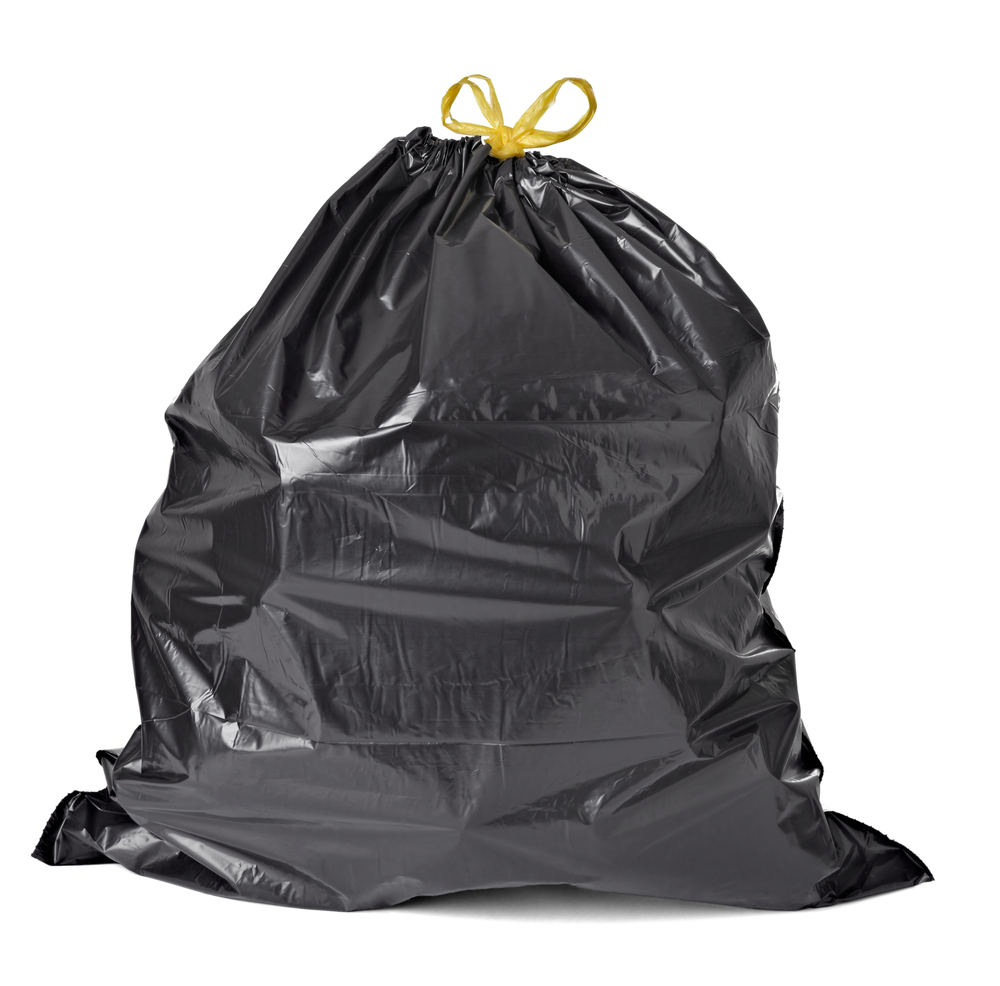 How to Choose Garbage Bags That Work for Your Lifestyle
Did you know the first garbage bags invented were created by Canadians in 1950? At Clean Spot, we are a Canadian company that has taken this innovation to the next level by offering a variety of garbage bag styles to suit your every need. Let's take a closer look at garbage bags.
You are shopping for trash bags. With so many choices, you wonder which one is the best option. Is colour important? What about strength? What about the environmental impact? Let us help you decide.
Black Garbage Bags
It's unpleasant to view items disposed of in clear trash bags. Opaque black garbage bags conceal the contents. Invasion of privacy is also an issue with clear bags. Perhaps you have a medical condition and need to take your prescription to work. You consume the last pill in your bottle and throw it in the garbage. You don't want everyone knowing about your personal issues or worse, someone stealing your prescription number. Black garbage bags are the ideal solution for your privacy needs.
Clear Garbage Bags
Clear trash bags are becoming mandated in locations such as Airdrie, Alberta. Waste management officials state that clear bags keep banned items from ending up at the dump. Bottles and cans should be recycled and have nowhere to hide in a clear trash bag. Perhaps you are the owner of a restaurant and need to ensure quality food is not going to waste. A clear garbage bag helps you see inside the trash so you can be sure the only food being thrown out is spoiled. Clear bags may also prevent theft of quality items from your place of business.
Compostable Bags
Do you care about the environment? Compostable garbage bags are a great way to help the earth flourish. Compostable bags are made of vegetable matter like corn or potato starch and will decompose quickly when exposed to moisture. This bag does not pollute the environment like regular plastic bags. Did you know that a plastic garbage bag can remain intact for hundreds of years? This is the best reason to start using compostable bags whenever possible.
Super Industrial Garbage Bags
Do you work in the construction industry? Super industrial garbage bags are ideal for heavy debris. These extra strong bags are capable of holding heavy duty trash like large pieces of wood, metal and glass. An industrial garbage bag will not puncture easily if a nail is thrown into it and can stretch extensively to withstand a large number of items.
Specialty Garbage Bags
Specialty garbage bags are different bags for varying needs such as dog waste bags. Do you have a dog walking service and take several dogs for walks in public parks? You need dog waste bags to dispose of the dogs' droppings. Decomposition of these natural bags begins within 40 days after use, functioning well to maintain a clean environment. Take care of the dogs' needs while steering clear of any littering fines by using specialty garbage bags.
White Garbage Bags
Why would you want to use a white garbage bag? White garbage bags have a clean look to them and as such are aesthetically pleasing to the eye. You often see white garbage bags placed in office trash bins giving the room a fresh vibe. The colour makes it easy to see how much trash is inside, so you know if the office cleaners are doing their job.
Waste disposal has come a long way from incinerating to recycling. With a multitude of choices, there is no excuse not to take out the trash.