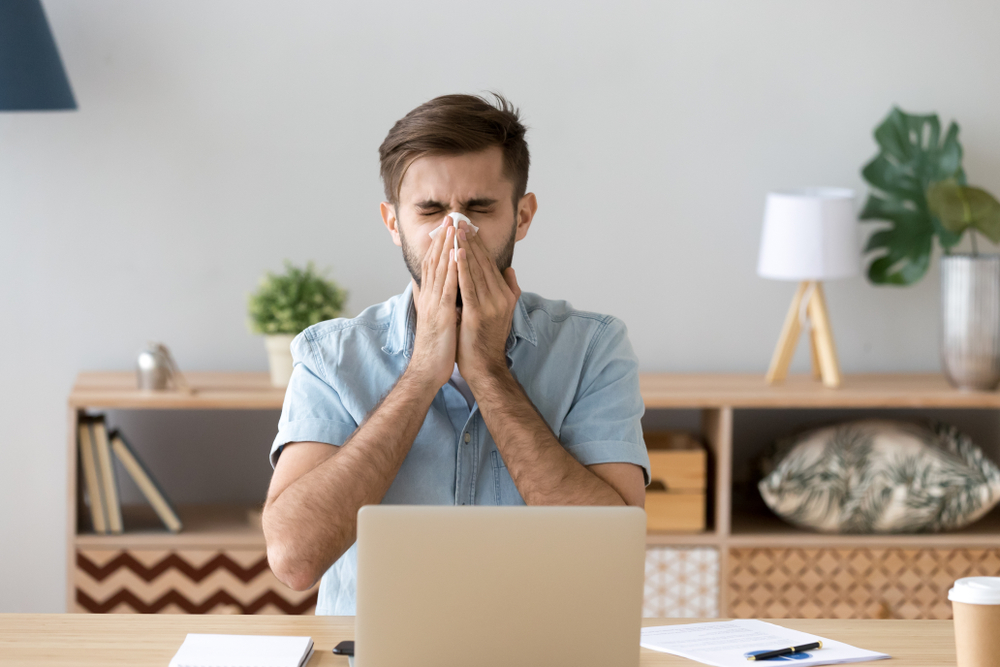 How to Prevent the Spread of Germs in Your Workplace
It's that time of year again, the temperature is dropping, flu season is ramping up and you are spending more time indoors. The fall and winter seasons bring changes to your daily routine. You protect your homes from freezing up by raising the thermostat, you protect your vehicle from sliding off icy roadways by installing winter tires, but what do you do to protect yourself from getting sick with a nasty cold, flu or other viruses? Help yourself and your co-workers from spreading germs by being conscious of cleanliness and sanitation. How?
Use High-Quality Disinfecting Soaps
An office restroom is a place where germs can spread. Opening and closing the door, turning on the water faucets, flushing toilets and opening garbage bins can all lead to the transfer of bacteria. To avoid picking up someone's virus, you need to make sure you wash your hands with a good soap.
Get that soap in between your fingers, lathering for a good thirty seconds or so. This time spent washing your hands will help eliminate most of the residue left behind on anything they have come in contact with.
A variety of hand soaps are available including antibacterial washes, lotion-based soaps, foaming soap, and heavy-duty cleansers. Keeping your workplace free from germs is a must to help everyone stay healthy.
Touch-Free Hand Dryers
Cleaning your hands after using the bathroom is number one but what about drying your hands after you have used that fresh smelling soap? Grabbing a bunch of paper towels helps get the excess moisture off your skin and that is a good thing. Germs love to feed on moisture so the dryer your hands are, the better. You can also get your hands free from excess water by using a touch-free hand dryer. High powered air is directed over the surface of your skin to blow away moisture without having to use a paper product.
High-powered touch-free dryers are ideal since they have motion sensors that switch on the unit when you place your hands near the airflow and they automatically switch off when you move your hands away. What is the best part of a touch-free hand dryer? You can avoid touching anything, therefore, you won't pick up any germs after washing your hands.
Alcohol-Based Sanitizers
A little dab will do you when you are using an alcohol-based sanitizer. This type of sanitizer is ideal for any situation. Wall-mounted units can be placed within a few feet from your office door to remind everyone to get a little squirt of this germ-killing liquid.
Alcohol-based sanitizers can kill up to 99% of germs; what great news! Since bacteria and germs are commonly passed from person to person through casual contact if you are pro-active in killing the germs, the next time you lend a hand to someone you won't be lending your flu virus along with your assistance.
Are you undecided if you want a wall-mounted sanitizer? Why not keep a small individual dispenser at your desk? A convenient container located in a conspicuous spot will encourage your co-workers to help fight the spread of germs throughout the office.
Keeping seasonal illnesses at bay can be tricky but with proactive regiments, you can enjoy the winter months and avoid taking too many sick days away from work.