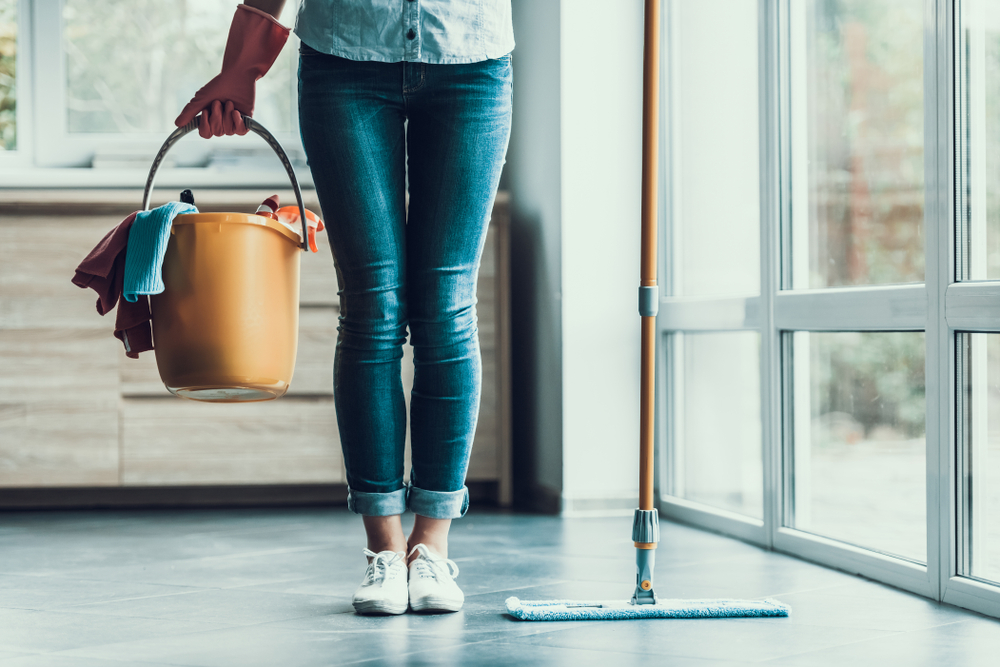 How to Prevent Winter Disaster with Cleaning Supplies?
Winter weather takes a toll on the floors in your commercial space. It deteriorates the finish of hard flooring, gets the carpets dirty, and even causes you to slip and fall. How can you prevent these winter flooring issues from occurring?
Clean Spot has commercial cleaning supplies fit for exactly what you need. What are some important winter cleaning supplies and how do they help?
Shovel and Ice Chipper
The constant traffic from employees and clients going through the office area in the winter is bringing in wet snow and ice, leaving a salty display on your hard floors and making a mess on the carpets. Not only does this result in your office looking unclean but it causes your floors to start deteriorating as the finish comes off due to the salt from the outside pathways.
Keep your floors looking great and lasting by using products to eliminate winter grime inside. Shovelling the drive and walkways up to your business keeps a clean path up to your front door. This means that no one has the opportunity to bring in the slushy, icy snow with them, saving the floors from a mess. If the snow has turned from fluffy to icy and imbedded onto the pavement then an ice chipper will help you remove the hard bits saving you from ice scrapes across your beautiful new hardwood floors.
A clean looking office means a positive impression of your company. Keep your shovel and ice chipper where it can easily be accessed because you never know when Mother Nature decides to send a blizzard your way.
Carpet Cleaners
Do you find little wet spots on your carpet are causing you to panic? Relax as a variety of carpet cleaners can clear out the mess in no time. Stop worrying about the dirty carpet by using steam vacuums and carpet cleaning solutions to lift the damp messes away from your beautiful floors.
Clean Spot has everything from heavy-duty carpet cleaning supplies to light and eco-friendly products. Whether you are looking for a weekly cleaning solution for those light messes or need an ultra-clean at the months' end, you can get everything you are looking for all in one Clean Spot!
Ice Melter
Are you unable to chip away that extra ice from the pathways leading up to your office and find it is super slippery? Eliminate the risk of a fatal fall and use ice melter to dissipate that ice. You wouldn't want a lawsuit on your hands due to an employee or client injuring themselves on the icy pathway up to your office, would you? Didn't think so! Clear that ice away before it gets you into trouble. Ice Melter products work quickly and efficiently to eliminate a skating rink at your front door!
Winter is beautiful but the weather during this season brings many troubles. Avoid winter disasters by being active and proactive with the necessary cleaning supplies.