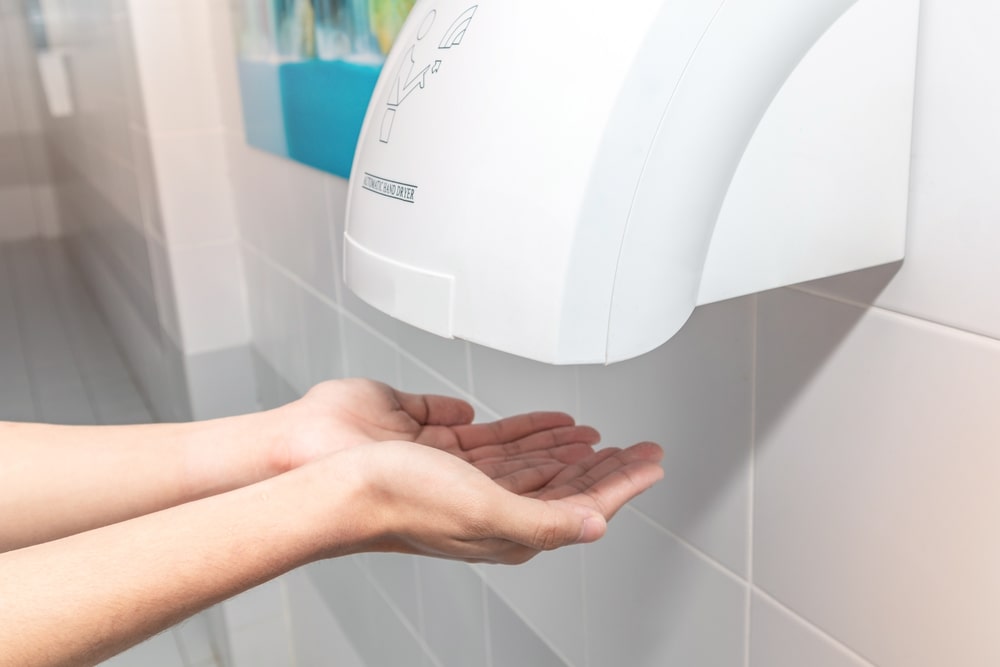 The pros and cons of commercial hand dryers
Commercial hand dryers have come a long way in their innovation and improvements. Modern hand dryers are more efficient than ever, with automatic sensors, silent technology, and discreet designs. When deciding whether to invest in commercial hand dryers for your business, it helps to know the pros and cons that come with them.
The pros of commercial hand dryers
Lower impact on the environment – Hand dryers eliminate the need for paper towels, making them an environmentally friendly option that reduces waste and the production cost of raw materials. With fewer paper towels ending up in landfills and the packaging that paper towels come in, the use of hand dryers yields a more positive impact on the environment.
Cost savings – Although the initial investment of installing a commercial hand dryer can be costly, think of the cost savings that you'll benefit from without the need to replenish your paper towel inventory. After installation, the cost to run and maintain hand dryers is much cheaper than any alternatives. Furthermore, cleaning staff won't have to worry about switching out garbage bags or cleaning paper towels from the floor, which leads to more cost savings on productivity.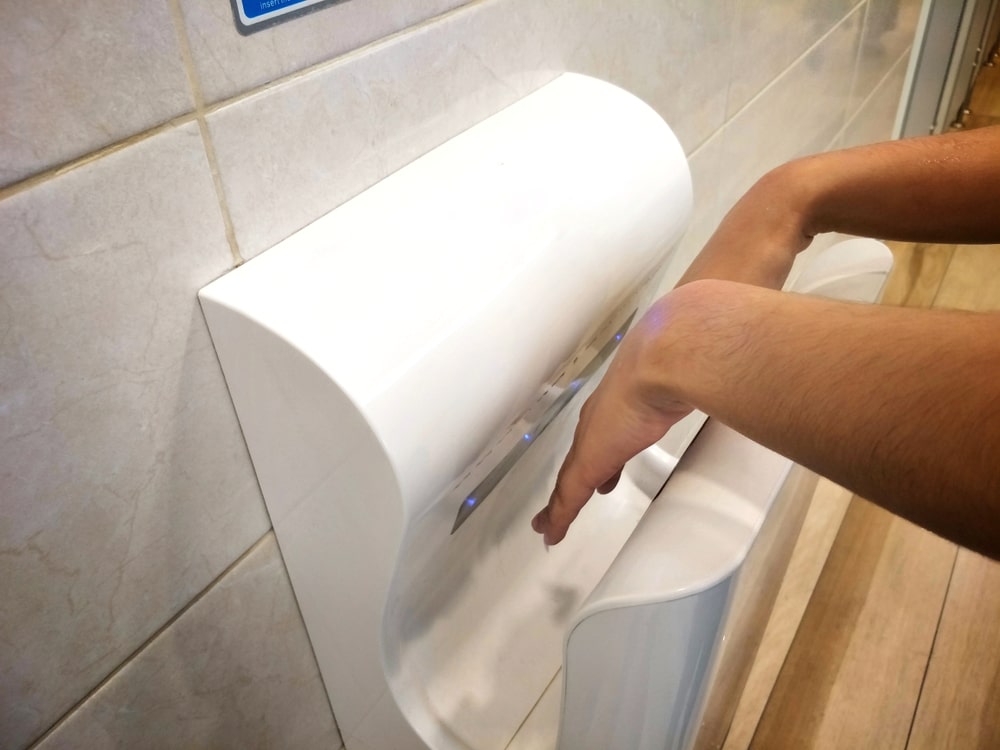 Lower carbon footprint – Business that choose commercial hand dryers have a much lower carbon footprint overall. The cost of producing paper towels includes packaging and transportation, which increases carbon dioxide emissions per use. With trends encouraging businesses to make more sustainable business decisions, hand dryers are becoming increasingly commonplace across all industries.
The cons of commercial hand dryers
Expensive to install – Depending on the type, design, and amount of hand dryers you need for your establishment, commercial hand dryers come with a hefty price tag. As we detailed above, although the initial investment can be costly, the savings afterwards makes hand dryers a sustainable choice.
Not everyone likes using hand dryers – Many patrons prefer using paper towels because they dry their hands faster. Some people won't bother using hand dryers and opt for wiping their hands on their clothes instead, which can be a hygienic issue depending on the nature of the business.
The noise is distracting – For high traffic areas, schools, offices, libraries, and other establishments that want to maintain a relatively quiet environment, hand dryers can be a loud and distracting addition. While there are more silent designs available on the market today, no hand dryer will be completely noiseless.
Key takeaways
Regardless of the hand drying method you choose for your commercial establishment, every form comes with its advantages and disadvantages. Many businesses opt for a mixture of both, and the right one will meet the needs of your particular establishment.