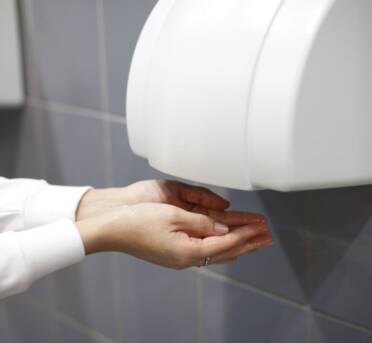 The Importance of Hand Dryers and Why We Choose Xlerator
Hand dryers are essential to both commercial and industrial bathrooms regarding hygiene. These have become increasingly popular, especially during the pandemic. While there are other ways to dry your hands, such as using a cloth or paper towels, none is as effective than Xlerator hand dryers by Excel.
We at Clean Spot will always choose Excel as our supplier for this equipment. They are widely recognized for their top-quality floor cleaning products.
Here are a couple of reasons why we consider Xlerator hand dryers a game changer when it comes to the most hygienist method of drying your hands.
It's Importance
Xlerator hand dryers prevent germs from spreading from wet hands. These modern brands are automatic, allowing users to dry their hands without touching their surfaces, reducing the chances of potential germs on contact.
Excel's Hand dryers are also more environmentally friendly than traditional paper towels, as they reduce waste. They're known for their ultra-low energy usage and low running costs.
The Specs
Excel's hand dryers are number #1 because they collaborate with architects, interior designers, and specifiers to complement each design. Asides from sleekness and offering a wide variety of cover finishes, their hand dryers are high-speed and energy-efficient.
Excel Hand dryers are the most cutting edge not just in industrial and commercial hygiene practices but in green technology as well.
Plenty of Options
We at Clean Spot carry a wide array of Excel hand dryers, such as:
They all use 80% less energy than conventional hand dryers and with a 7-Year Limited Warranty.
We Make Cleaning Simple!
Asides from hand dryers, Cleaning Spot also stocks the highest quality cleaning supplies, Mops, scrubbers and many more!
Clean Spot Inc is committed, through the strength of our people, to deliver the best products and services while creating a memorable buying experience.
Feel free to contact us at Clean Spot (866) 281-2185 if you have any questions.