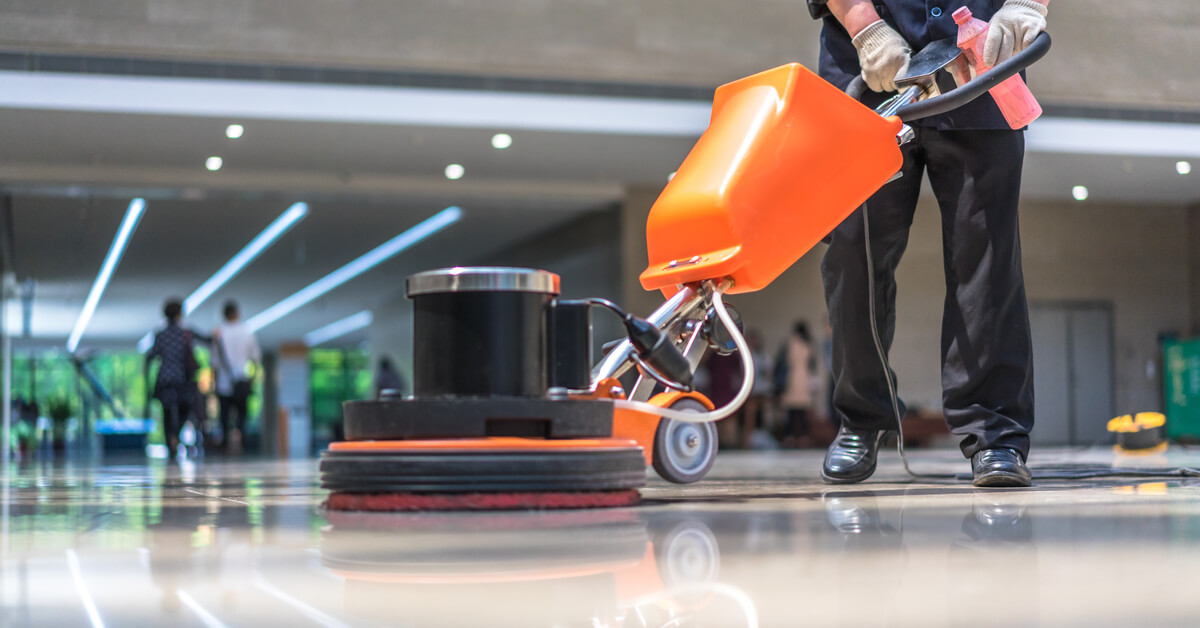 The Right Floor Cleaning Machines For Commercial Use
The right floor machines for commercial use are necessary for any business that is looking to maintain a clean space. However, what many people don't realize is that there are several different types of machines available and it's important to choose the one that best suits your needs. 
The first thing you'll need to do before purchasing a machine for commercial use is to determine which type you will need. There are three main categories; walk-behinds, ride-on, and scrubbers/sweepers. Each has its own unique benefits and disadvantages so it's important to take these into consideration when making your decision.
Here is an overview of some of the most popular options: 
Autoscrubber

–

Also known as a power scrubber or a floor scrubber, an autoscrubber is designed for cleaning and disinfecting floors. Using rotating brushes, autoscrubbers gently scrub the surface creating a safe and effective cleaning solution used with hot or cold water or steam.   

An autoscrubber works by first wetting the surface to be cleaned with water or steam and then brushing it thoroughly before extracting the cleaning solution with water, leaving behind a polished surface.
Carpet Extractor

– A carpet extractor has the power to extract dirt and stains that are deeply embedded into carpet fibres and upholstery. These machines use pressure, water, suction, and centrifugal force so that every drop of moisture is extracted. The result is a clean, fresh carpet that doesn't take long to dry.
Floor Polisher

– A floor polisher, often called a floor buffer, uses a brush or a pad to buff floors and achieve a streak-free surface. It's often used in malls, hospitals, retail stores, schools, arenas, and facilities that get a lot of foot traffic.  
The brush or pad, depending on what the machine is outfitted with, can remove marks and scruffs and give the floor a high gloss finish. You can also use protective sealants for protection against wear and tear.
Steamers

– If you're looking to save time from mopping the floors, consider investing in a floor steamer.

These machines are best used on laminate or wooden flooring, but they can also be used on tiled surfaces. With a floor steamer machine, there's no need for chemicals because it uses pure hot water to clean your floors.
Floor steamers range from basic models to high-end ones. The more complex a machine is, the better the results will be. One of the biggest advantages of a floor steamer is that they help reduce strain on employees from repetitive sweeping motions. 
Sweeper

– Floor sweepers are designed to sweep up large debris and tough dirt using large, circular brushes. The difference between an electric or mechanic sweeper and a vacuum is that a sweeper involves the use of a brush that can break down surface buildup. Some floor sweepers can also be used outdoors to keep walkways and the perimeter of the building tidy and clean.
Vacuums

– Last but certainly not least, every business needs a vacuum. Commercial vacuums differ from residential vacuums because they are more powerful, can cover a larger area, and are engineered for heavy use. Choose from a canister, upright, wet/dry, wide area machines, or backpack vacuums depending on the needs of your facility.