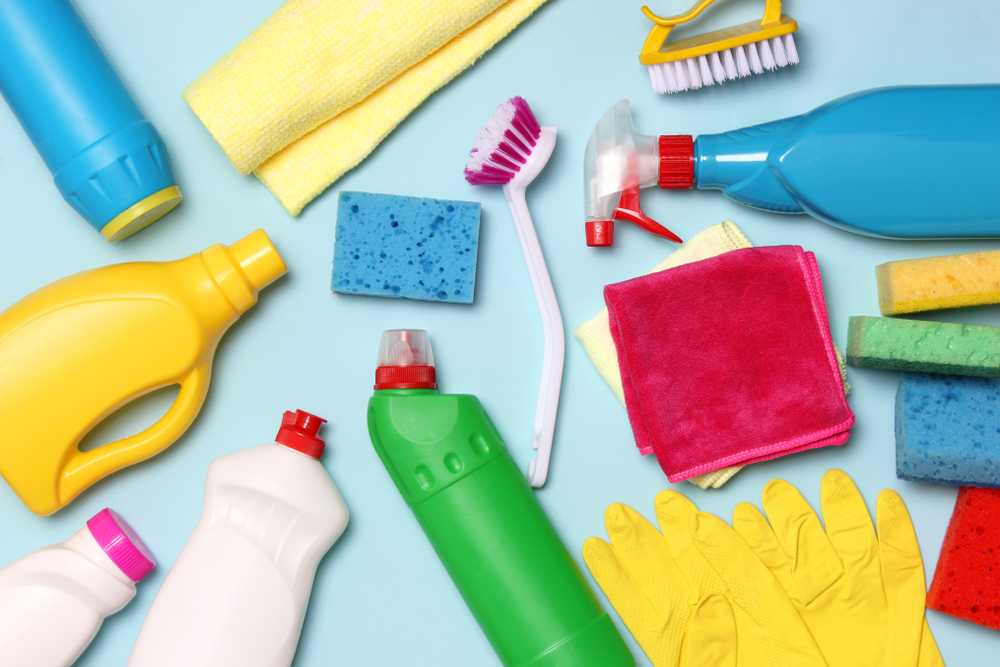 Things to Mark off Your Spring-Cleaning List for Your Commercial Space
It's that time of year again when we set our clocks forward one hour, the sun shines a little longer and the thermometer starts to rise. Spring is almost here! With the onset of the new season you need to get your cleaning schedule on track so start making a list of the most important items you need to clean after old man winter goes home for another year.
It's almost time to put away your winter cleaning tools and de-icer products. Before you store your shovels, buckets, de-icer supply, winter mats, and brooms you need to clean them. What? Why do you need to clean your winter cleaning supplies? Keeping your tools clean will help them last longer so you don't have to replace them as often. Clean tools won't leave a mess inside your storage room and any debris that has adhered to the surface of your items can be removed so it doesn't track through your office space.
How do I clean my commercial brooms and shovels?
It's a good idea to use a commercial-grade soap along with some warm water to clean the surface of your products. Removing dirt and debris eliminates the risk of transferring bacteria into your office space. Once your brooms and shovels are clean they can be stored in your supply closet until you need them again next winter. When the snow starts to fall again, you will be ready to tackle the mess that comes with it.
What about cleaning the office floors?
You need to keep your office looking and smelling clean all the time. Along with your regular maintenance schedule, you should give your hard surface floors and rugs a good spring cleaning. Purchase a disinfectant cleaning product and floor steamer to thoroughly clean all your ceramic tile and hard surface flooring.
It's important to get rid of the deep-down dirt that has lodged into your floors over the winter. Cleaning your floors with disinfectant helps keep viruses from spreading and keeps your staff and customers healthier. What about carpets? A good quality carpet steamer is the perfect tool to get the fibres of your carpeted surfaces clean and sanitized.
Don't forget about the Office Kitchen and Bathrooms
Your common usage areas need to be kept clean and germ-free. Kitchens and bathrooms see a substantial amount of use during the workday and as such need to be cleaned regularly. When you are spring cleaning your commercial space, don't forget to give special attention to items that may be ignored during your regular cleaning cycle.
Disinfecting waste bins, deep cleaning sinks, and counter surfaces, as well as scrubbing walls and floors, should be your number one priority. These surfaces are in constant use and are often the places where bacteria can linger. Do yourself and your staff a big favour by having your kitchen and bathroom areas cleaned and disinfected to stop the spread of disease.
All your spring-cleaning supplies can be purchased at Clean Spot. Not sure which product is right for your specific job, why not give us a call and one of our service technicians can help you out.