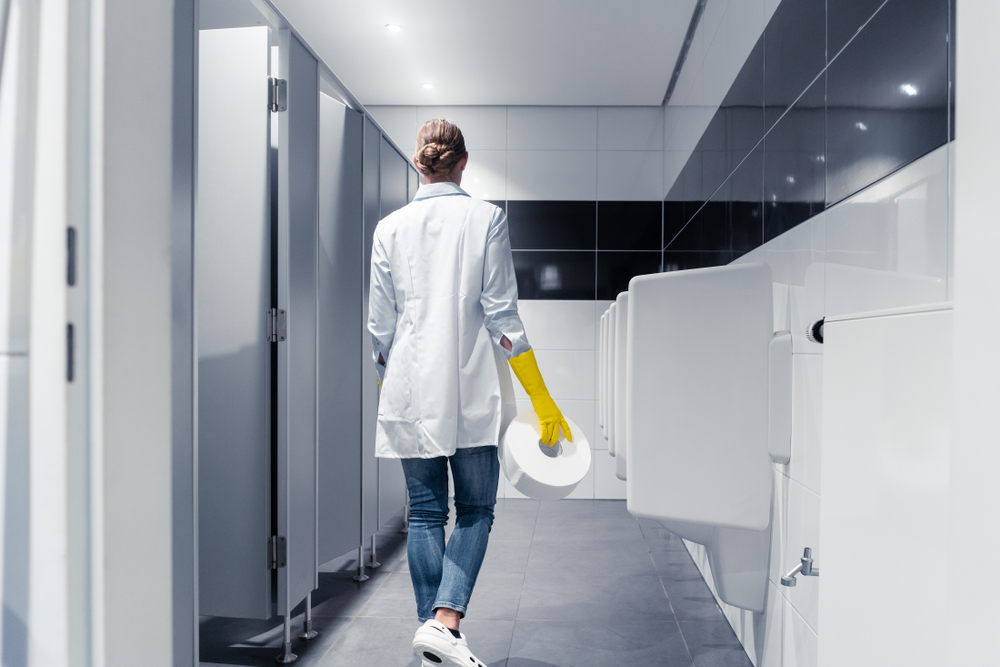 Top Products to Keep Your Commercial Bathrooms Clean and Fresh
The bathroom. Everyone has one, so it is important to keep it clean and well maintained. The office washroom is frequented by you, your staff, and your clients daily and this means you need commercial cleaning supplies. What types of products should you keep stocked up to ensure your washrooms are presentable and safe for everyone to use?
Disinfectants
With the amount of traffic your commercial washroom sees during the week, it is important to keep all the surfaces clean and disinfected. Stock up on disinfectants for floors, sinks, toilets, urinals, and all the other surfaces that come in contact with human skin.
It's a good idea to have a couple of different types of mops and buckets for daily cleaning and deep cleaning. Don't forget to refill your automatic hand sanitizers and air fresheners regularly. When your bathroom is clean, it is a reflection of your business. Nobody wants to do their business in a dirty place!
Personal cleaning products
Everyone using the bathroom needs to stay clean. Stock up on paper products for your commercial washroom like toilet paper, toilet seat covers and paper towels. When you place your order for these items don't forget to add hand soap, refills for tampons and napkins, and of course a variety of garbage bags to dispose of debris.
Your commercial cleaning supply company has every size and shape garbage bag you need, and they can even provide you with compostable bags to help do your part in staying eco-friendly.
Electric Products for Bathrooms
Hand dryers are a great addition to a commercial washroom. Xlerator® hand dryers come in a variety of different shapes, sizes, and voltage options. These high-speed hand dryers are perfect for helping you reduce paper waste.
Everyone loves hands free options especially when it comes to avoiding germs. As a bonus, these awesome hand dryers are available in a few different finishes like, brushed stainless steel, black, chrome, and even red.
Cleaning Companies
If your business is in the business of keeping other businesses' bathrooms clean you definitely need to order your supplies from a commercial cleaning company. Cleaning equipment like electric floor scrubbers and polishers are perfect when you have several office bathrooms to clean in one night.
Small jobs can be easily cleaned with mini and mid-sized auto scrubbers with round discs or orbital type pads. Bigger jobs can be tackled with rider style scrubbers that can clean large surface areas thoroughly and quickly.
Whether it's your office bathroom or you are in the cleaning business, make sure all the surfaces inside the four walls and multiple stalls are sparkling clean. Do you have questions about commercial cleaning products and availability? Contact someone at Clean Spot today to get what you need.