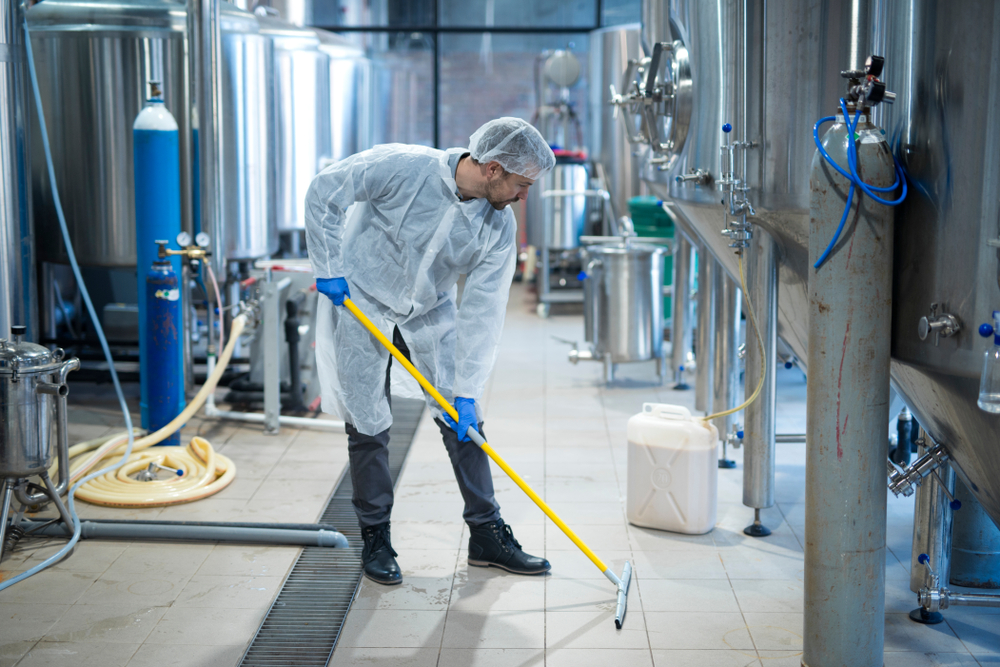 What is Industrial Cleaning Equipment?
Industrial cleaning equipment is created to handle a high level of maintenance and cleanliness for commercial use with factories, warehouses, and large surfaces that a simple mop and broom can't.
There is a broad range of equipment on the market for all types of cleaning operations. For us at Clean Spot, we aim to provide equipment that allows our clients to do more with less.
With proper quality industrial cleaning equipment, you can:
• Reduce the cost of cleaning
• Replace labour-intensive cleaning practices
• Provide a safer work environment
• Maximize uptime
To help you navigate the variety of industrial cleaning equipment options and narrow your search, we've created a guide that explains what the most common pieces of cleaning equipment can achieve.
1. To Sweep Surfaces
Industrial floor sweepers enable you to clean large spaces quickly and easily. Walk-behind floor sweepers are easy to maneuver and operate, while rider floor sweepers allow you to clean larger spaces quickly and easily. These powerful machines save companies time and money while providing a more polished look to floor surfaces.
2. To Wash Surfaces
An industrial floor scrubber is an easy-to-operate machine that leaves floors clean and dry with just one pass, increasing your cleaning productivity. Scrubbers use water and cleaning products combined with a system of rotating brushes that effectively remove dirt.
Industrial floor scrubbers come in a wide range of sizes and features, from mini scrubbers for smaller spaces to rider floor scrubbers that can clean large spaces easier and faster.
3. To Strip or Sand Surfaces
A floor machine can strip, wax, buff, or sand any floor surface. A heavy-duty scrubbing brush removes stubborn dirt build-up on hard surfaces while leaving delicate surfaces scratch-free.
At the end of the day, the main purpose of industrial cleaning equipment is to save you time, increase the cleanliness of your work or personal space, and decrease the cost of maintaining second-rate cleaning.
When purchasing cleaning equipment, a reputable company is determined to help make cleaning simple, empower you to make informed decisions on the products that you purchase and deliver an amazing customer service experience.
Clean Spot has been serving the community since 2005 with the best products and service that keeps our customers coming back. If you're looking for a company that will work with you to determine your cleaning needs, we'd love to see if we're a good fit.
Call Clean Spot today to help you choose the right industrial cleaning equipment.