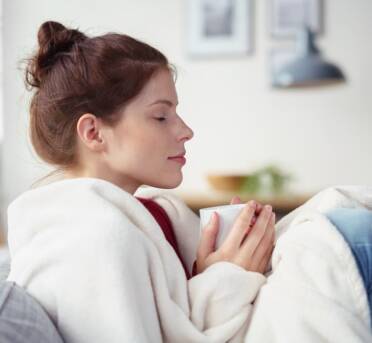 Why Clean Spot Uses Fresh Products for Aromatic
Aromatic products, from air fresheners to hand soaps, are essential for keeping a pleasant mood aroma in any business establishment. These janitorial supplies keep a positive environment that encourages cleanliness and hygiene.
Nobody wants a smelly bathroom, let alone a lobby or office. Your guests will remember your business for all the wrong reasons, like how hygiene needs to be addressed. By removing the odours in your establishment, you create a positive experience for your clients, staff or customers.
In this article, we'll dive into why Clean Spot prefers to stock Fresh Products over other aromatic brands.
Air Fresheners
Air fresheners are an essential accessory of any premise, especially in washrooms. Block out any unpleasant smells with these recommended popular fresh products from our store:
Air Fresheners are low-maintenance washroom accessories, making them a must. Visit our website to see the variety of options we have available!
Why Not Other Air Fresheners?
The common issue with other air freshening solutions is with the design of some brands. Most other air fresheners are made with a "one size fits all" perspective and are not engineered to keep in mind the specifics of different rooms having different size spaces.
You may notice how some air fresheners at grocery stores or gas stations, for example, can initially omit too much fragrance but start to deplete quickly. That burst of fragrance, in the beginning, can smell way too strong and drain rather quickly, having that unpleasant odour appear not long after you've installed it.
Dispensers
The Ourfresh 2.0 Dispenser from Fresh Products is the modern solution to metered aerosol.
Innovative chip technology runs the fan intermittently, turning longer as the 30 days progress (the fan does NOT run continuously).
This dispenser contains a high-powered fan that disperses fragrance consistently and effectively. Easy magnetic closure makes replacing the refill and battery quick. The Ourfresh 2.0 Dispenser is part of Fresh Products' closed-loop recycling program.
We Make Cleaning Simple!
Aside from Fresh Products aromatics, Clean Spot also stocks the highest quality janitorial cleaning supplies, Mops, scrubbers and many more!
Clean Spot Inc is committed, through the strength of our people, to deliver the best products and services while creating a memorable buying experience.
Feel free to contact us at Clean Spot (866) 281-2185 if you have any questions.