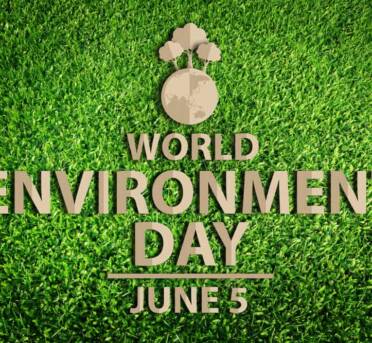 World Environment Day: Tips for Business Clean
World Environment Day on June 5th is an excellent opportunity for businesses to demonstrate their commitment to sustainability and contribute to a cleaner environment.
When it comes to janitorial supplies used daily to keep facilities clean in Calgary, both industrial and commercial, did you know that certain products can negatively impact the environment?
Clean Spot is here to provide our top tips on keeping your business clean for World environment day, with a few suggestions of green, yet highly effective janitorial supplies that can help!
Conduct an Environmental Assessment
Start by assessing your business's current environmental impact. Identify areas where you can reduce waste, energy consumption, and resource usage. This assessment will help you prioritize your efforts and set achievable goals to determine what products you need to keep your facility clean.
Implement Recycling and Raise Awareness of Environmental Sustainability
Set up a comprehensive recycling program in your workplace. Make sure to provide clearly labelled recycling bins for different types of materials, such as:
Paper
Plastic
Glass
Metal
Additionally, encourage employees to reduce paper usage by promoting digital document sharing and implementing paperless processes wherever possible.
Raise awareness among your employees about the importance of environmental sustainability. Provide training sessions, workshops, or lunchtime talks to educate them about sustainable practices and their role in reducing the business's environmental impact.
Choose Eco-Friendly Suppliers and Products
Select suppliers in Calgary, like Clean Spot, who prioritize sustainability and provide eco-friendly products and janitorial supplies. Many believe the myth that eco-friendly janitorial supplies and cleaning equipment are far more costly than normal cleaning systems, but in fact, in most cases, green cleaning services can be less expensive than ordinary ones if appropriately utilized.
Look for vacuums equipped with HEPA/ULPA filters to remove and trap particles. Also, look for high-efficiency equipment and products that are more green-friendly, such as:
World Environment Day
We hope that these tips helped provide you with ways to participate in World Environment Day by keeping your business clean.
When it comes to janitorial supplies in Calgary, Clean Spot also stocks the highest-quality Mops, scrubbers and many more! If you want to learn more about our green-friendly janitorial supplies, call us at (866) 281 – 2185. We make cleaning Simple!