OmniClean Dual Bucket Kit
Truly Clean Your Floors. Setting a new standard in floor cleaning, Unger OmniClean is the newest, groundbreaking innovation in floor care.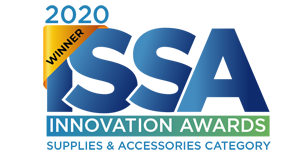 Unger OmniClean professional floor cleaning system features dual bucket technology to separate clean and dirty water, ensuring the charge bucket always stays clean. The innovative scrub board removes debris from the mop pad and isolates it in the dirty water bucket. A unique wringer agitates the remaining debris off the mop pad and leaves you with a clean mop. With Omniclean, you will always mop with clean water!
The professional dual bucket kit includes (1) Excella Offset Pole (1) Mop Pad Holder (2) Microfiber Pads (1) SmartColor rectangular labels (1) Carriage with Wringer (2) Gray Bucket (1) Gray Bucket Handle (1) Gray Bucket Scrub Board (1) Blue Charge Guide (1) Blue Bucket Handle (1) Straight Carriage Handle (4) Casters
Only logged in customers who have purchased this product may leave a review.