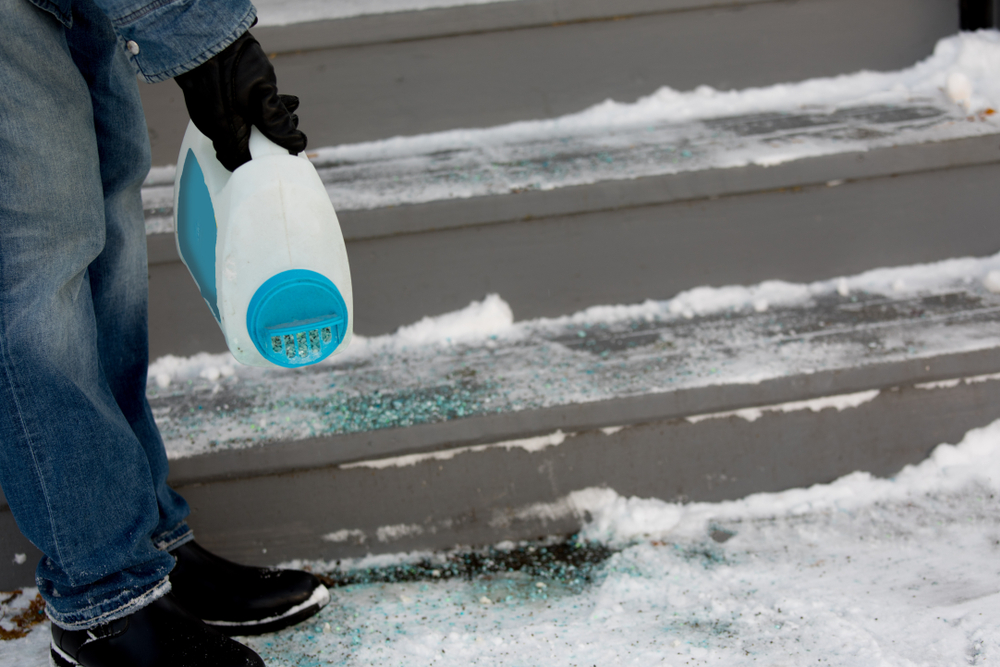 Ice Melter – Oh, What A Relief
Brrrr…it's freezing outside. With temperatures hitting extreme lows, ice is forming and building upon the ground everywhere. Icy roads and pathways make for dangerous situations such as slip and fall accidents. You may or may not break your leg from falling on the ice but do you want to endure the winter months living with this fear? Didn't think so!
Save yourself and your staff from a disaster this winter by getting ice melter to help the ice disappear. You don't want to run into a situation where you could be sued due to a slippery walkway incident, so save yourself a costly, negative situation by getting rid of the ice.
Also, Check- https://cleanspot.ca/blog/how-to-prevent-winter-slipping-and-sliding-at-the-office/
Do you need a large amount of ice melter for your workplace? Clean Spot can supply you with high volumes, ready for immediate delivery. You can even get volume pricing meaning you will be spending less and saving your rear end from a bruise.
What type of ice melter do you need?
Type? Yes, there are lots of different ice melters on the market including ones for different temperatures and some with environmentally friendly ingredients. Some products work to allow the ice to melt away faster while others might take a bit more time but work much better in certain scenarios. Do you need an ice melter for your situation but unsure which type to use? Ask Clean Spot for advice on the best product for your circumstance.
Don't let the ice get you down – literally! Melt it away along with your worries.
Maybe you have ice melter but need supplies to store it and place it outside? Check the wide array of Clean Spot ice melting accessories to best suit your requirements. What kind of accessories are readily available to get you on your way to cleaner pathways? Everything from an ice chipper to break away that solid ice near the door to a bin to keep the ice melter in, complete with a scoop for sprinkling it on your walkway. Is there something else you need? There are many other products you can get at Clean Spot so check them out.
Guess what? You can even get great deals on these accessories too. What a perfect idea! You might need ice melter and the accessories if you work outdoors to keep other people's businesses free from ice and snow build-up. If winter maintenance is your job, we have you covered.
Ice melter and the accessories are not just for your workplace but great for your driveways at home, helping your guests avoid falling and injuring themselves. You want to stay safe this time of year. Keep that welcome sign at your front door clear with ice melter and the products that go with it.