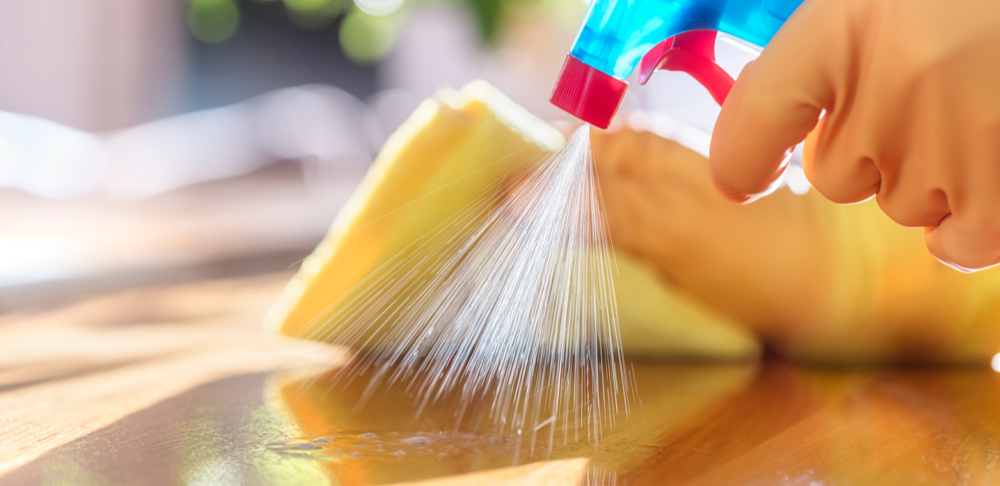 What you need to know about the safety of chemical cleaning products
One of the main concerns surrounding strong chemical cleaning products is the health and safety of those exposed to them. Commercial cleaning products are formulated to eliminate harmful bacteria, mold, and grime that can also be harmful to our health. It's important to consider this before you forgo commercial cleaning chemicals altogether for more natural solutions that may not effectively remove these harmful particles. Commercial cleaning products should always be handled with care to minimize health risks. Additionally, cleaning product manufacturers are turning to greener formulas to combat this issue and provide customers with products that are less toxic and harmful to the environment.
As a company that provides professional chemical cleaning products in Calgary, part of our job is to educate our customers about the proper use of cleaning chemicals. This is why we provide Safety Data Sheets (SDS) for all of the chemicals that we offer and stress the importance of handling commercial cleaning chemicals properly. As part of our duty to spread this knowledge, we've compiled a list of common cleaning products, the chemicals you may find in them, and how you can establish a safety program for staff who handle cleaning chemicals in your business.
Common commercial cleaning products
All-purpose cleaners – As the name suggests, all-purpose cleaners are safe to use on most surfaces. They are one of the most popular janitorial supplies products for businesses in Calgary. All-purpose cleaners are typically a concentrated solution of surfactants and water softeners to lift all kinds of dirt. Chemicals found in many all-purpose cleaners include:

Alcohol ethoxylate
Trisodium phosphate
Ammonia
Ethylene glycol monobutyl acetate
We recommend wearing gloves when using all-purpose cleaners and keeping the room well-ventilated by opening windows or turning on fans.
Bathroom cleaners – Chlorine can be found in most bleach-based bathroom cleaning products. Never mix bathroom cleaners with any other cleaning agents, as chlorine and bleach combined with other chemicals can create a harmful and toxic formula.
Window cleaners – 2-Butoxyethanol is a chemical commonly found in most glass cleaners. Only use the right amount you need for an effective clean and keep the area well-ventilated by opening windows or turning on the bathroom or kitchen fan.
Laundry and dishwasher detergents – A key ingredient in most laundry and dishwasher detergents are sulphates which can cause skin and eye irritation. Many commercial detergents are now sulphate-free while still delivering an effective clean.
Keeping your facility safe when using cleaning chemicals
For many commercial and industrial facilities, cleaning chemicals are necessary to eliminate bacteria, pathogens, and other harmful contaminants. This is especially highlighted for specific industries such as medical, agriculture, food handling, pharmaceutical, to name a few. Creating a safety program is a must for staff who handle cleaning chemicals every day.
Here are a few things you can do to ensure the safety of your employees:
Store chemicals away from vents.
Compile a list of all cleaning chemicals along with the Safety Data Sheet, list potential hazards and precautions for each specific product.
Make this list readily available at different locations in the facility. Post it on a board in the room where you store the products and organize the documents in a binder placed inside the cleaning cart for easy reference.
Provide detailed training for new employees and refresher training at least once a year on the safe handling of cleaning chemicals, including never mixing chemicals, using personal protective equipment, and how to minimize health risks.
Provide training for employees on hazard assessment and an emergency action plan, so they know what to do if an individual has ingested a chemical or their skin and eyes have come into contact with specific cleaning agents.
Wrapping up
When it comes to the health and safety of your facility, research and prevention are key. At Clean Spot, we can help you choose the right cleaning products and janitorial supplies that are powerful enough to clean your facility while posing minimal health risks to clients and employees.