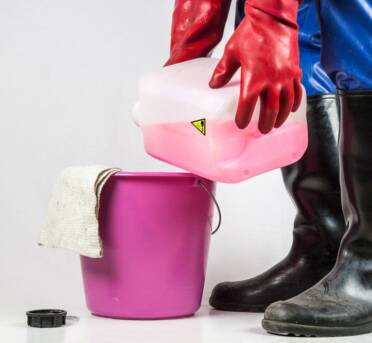 Unlocking the Power of Restoration Cleaning Chemicals for Your Commercial Cleaning Needs
In today's fast-paced commercial world, the emphasis is on maintaining cleanliness and ensuring the longevity and safety of our facilities.
Cleaning isn't just about aesthetics; it's about restoration and preservation. With advanced solutions such as restoration cleaning chemicals, commercial spaces can maintain their lustre while extending their lifecycle. One of the market leaders in this domain is Clean Spot, known for its innovative products that transform how businesses approach cleaning. So, in this article, we'll take a look at restoration cleaning chemicals for your commercial cleaning needs.
What is Restoration Cleaning?
Before diving into the capabilities of specific restoration cleaning products, it's essential to understand what restoration cleaning is. Unlike regular cleaning that only touches the surface, restoration cleaning goes deep to clean, restore, and revive. This approach is especially crucial for commercial spaces that experience high footfall and are subjected to wear and tear.
Safer and Better Restoration Cleaning Supplies
Clean Spot carries Bioesque® Solutions, a brand established to provide safer and more effective alternative cleaning supplies!
The aggressive, hazardous chemicals employed in numerous commercial environments might have individual approval for usage, yet their collective impact could be exceedingly detrimental. With Thymox® at the core of Bioesque® Solutions, each solution is engineered to function synergistically, echoing the harmony found in nature.
Usher in a new era of disinfecting and cleaning as Clean Spot encourages you to go with Bioesque® products as they signify a safer, superior method for disinfection and cleaning.
Applications of Restoration Cleaning Supplies in Commercial Spaces
In the diverse commercial space landscape, each sector has unique cleaning challenges. Clean Spot's restoration chemicals emerge as the universal solution, tailored to meet the distinct demands of various industries, ensuring every space shines with professional brilliance.
Offices – From stains on carpets to dirt accumulation in high-traffic areas, offices can maintain a pristine look with regular use of Clean Spot products.
Restaurants and Cafes – Given the spills and stains common in such places, Clean Spot's restoration chemicals can keep the interiors looking as good as new.
Retail Outlets – High footfall means higher wear and tear. Clean Spot ensures that retail spaces maintain their sheen.
Hotels and Resorts – With numerous rooms and common areas, the hospitality industry can benefit greatly from Clean Spot products' deep cleaning and restoration properties.
Clean Simpler With Clean Spot's Restoration Cleaning Supplies!
In the vast world of commercial cleaning, restoration chemicals have carved a niche for themselves, and rightly so. Brands like Clean Spot and Bioesque® Solutions stand as a testament to the fact that achieving deep cleaning, restoration, and sustainability is possible, all in one package.
Clean Spot is committed, through the strength of our people, to delivering the best products and services while creating a memorable buying experience.
Contact us at (866) 281-2185 if you have any questions or want to learn more about our restoration cleaning supplies.